Reynold Roeder, Founder & CEO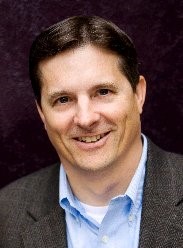 Reynold Roeder is a serial entrepreneur and angel investor specializing in energy and tax advantaged transactions. He was previously with United Fund Advisors, where he was the Chief Executive Officer and a founder. United Fund Advisors, LLC ("UFA") is an affiliate of Portland Family of Funds Holdings, Inc. ("PFF") that has deployed $100 million of New Market Tax Credit ("NMTC") allocation. UFA operates as a tax credit syndicator focused on triple bottom line investing. UFA and PFF had a combined track record of providing over $350 million of financing to 17 projects with total development costs of nearly $1 billion during Mr. Roeder's tenure there.
Reynold has over 30 years of experience in operations, project development, accounting, finance, investment banking and strategic planning with Portland Family of Funds, United Fund Advisors,
LECTRIX LLC
, PacifiCorp, and Deloitte & Touche. Mr. Roeder's management experience includes building several organizations from the ground up, structuring and negotiating large scale transactions and helping create industry standards in IRC Section 29 tax credits for synthetic fuels produced from coal. He is experienced in NMTC, solar ITC, IRC Section 45 Production Tax Credits ("PTC") and Oregon Business Energy Tax Credit ("BETC") transactions.
Prior to UFA, Mr. Roeder served as Chief Financial Officer of LECTRIX LLC, an international joint venture originally sponsored by Bechtel, Siemens and American Electric Power. Mr. Roeder participated in the management buy-out of LECTRIX and became Chief Executive Officer. Notable accomplishments of LECTRIX include a partnership with Rocky Mountain Power, Ltd. of Calgary, Alberta to develop a 230kV transmission line from Lethbridge, Alberta to Great Falls, Montana. Mr. Roeder was one of the original founders and early developers of the
Montana Alberta Tie-Line
("MATL") and was the primary drafter of the merchant tariff originally filed with the Federal Energy Regulatory Commission. He was a key designer of the open season process used to sell capacity on the line. The transmission line has been vital to the proposed development of 600 MWs of wind projects in Montana. Mr. Roeder remains the CEO of LECTRIX and is continuing to pursue merchant transmission development projects in North America, most recently the
Saskatchewan Alberta Tie-Line
("SATL").
Prior to LECTRIX, Mr. Roeder worked at PacifiCorp Financial Services, at various times holding titles of Assistant Controller, Controller, and Vice President. While there, he transitioned to operations and became the founder and President of PacifiCorp Syn Fuel, LLC, an enterprise that developed four IRC Section 29 tax credit projects processing coal into synthetic fuel. Mr. Roeder obtained several private letter rulings, structured the investment, and oversaw the engineering, design, permitting, construction, and operations of four manufacturing plants having an aggregate capacity of over 2,000,000 tons per year. He negotiated all coal purchase and synthetic fuel contracts and achieved triple digit returns for investors.
During his career, Mr. Roeder has held CPA licenses in the states of Oregon, California and New York. He has lobbied in the U.S. Senate in connection with tax credit projects and has served on the board of two publicly traded companies. Mr. Roeder graduated from Portland State University with honors in 1981.
---
---
Sara Roeder Pietka, Vice President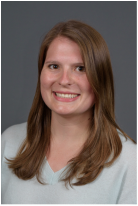 Sara Pietka joined Roeder & Company, LLC as Vice President in March of 2013 after having provided intermittent support to the organization in the preceding two years. Ms. Pietka has seven years of underwriting experience in real estate and corporate finance, most recently working as the Senior Manager of Corporate Finance at Holiday Retirement, the largest provider of independent senior living in North America. While at Holiday Retirement, Ms. Pietka evaluated corporate finance alternatives including debt refinancing, equity placements, asset sales, and acquisitions for the entire portfolio of over 300 assets. She also managed a portfolio of 39 independent living facilities in the U.S. and Canada.
Prior to her role at Holiday Retirement, Ms. Pietka was a New York City based investment banking analyst at Credit Suisse where she was responsible for building complex financial models and generating investor sales materials for debt and equity offerings in the real estate and hospitality sectors.
Ms. Pietka graduated with High Honors from Stevens Institute of Technology with a B.S. in Business & Technology and a Minor in Economics, and is the daughter of Roeder & Company founder, Reynold Roeder. Ms. Pietka is on the board of Pacific Crest Community School, a non-profit private school in SE Portland, and is Treasurer and board member of the
Women's Foundation of Oregon
.
---